My Blog
Posts for: November, 2017
By Oral & Maxillofacial Surgery of the Lowcountry
November 20, 2017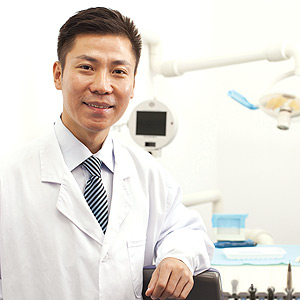 Hopefully, you've developed a long-term care relationship with your family dentist. Better known as a general dentist, these professionals are the central players in maintaining your oral health, and your first stop when you have a problem with your teeth or gums.
But there are times when a particular dental situation calls for a specialist, a dentist with additional training (as much as three years or more in their area of specialty) and the equipment and advanced techniques for your particular need. Here, then, are some of the other kinds of dental professionals your general dentist may refer you to if you need specialized care.
Periodontist — From the Latin peri ("around") and dont ("tooth"), this dentist cares for the supporting structures of the teeth, particularly the gums and bone. Besides treating advanced cases of periodontal (gum) disease, they're also adept at reconstructive and cosmetic gum procedures or the placement of dental implants.
Orthodontist — Although known commonly as the "braces" doctor, orthodontists have a much wider concern: the interaction and alignment of teeth and jaws. With a keen understanding of growth and development, orthodontists can employ a number of treatments, including braces, to bring teeth into better positions that will improve function and appearance.
Endodontist — Teeth damaged from disease or injury may need treatments that involve the interior of the tooth — the pulp and root canals. While your general dentist can perform basic root canal treatments, an endodontist has the added knowledge and equipment to treat more difficult cases.
Prosthodontist — As with a prosthetic limb that replaces a lost arm or leg, prosthodontists specialize in replacing lost teeth (prostho means "artificial"). Prosthodontists can skillfully create functional, life-like dentures, as well as natural tooth and implant crowns to replace portions of visible teeth.
Oral Surgeon — These dentists are skilled in the diagnosis and surgical treatment of conditions involving the head and neck (the "maxillo-facial" region). They often work in consultation with general dentists and other specialties for treating complex mouth conditions. Besides tooth extraction and other dental procedures, oral surgeons can also surgically correct jaw alignment or treat trauma to the face and neck area. They also place grafts to stimulate bone growth for future implants.
If you would like more information on how dental specialties can benefit your health, please contact us or schedule an appointment for a consultation. You can also learn more about this topic by reading the Dear Doctor magazine article "The Dental Universe."
By Oral & Maxillofacial Surgery of the Lowcountry
November 12, 2017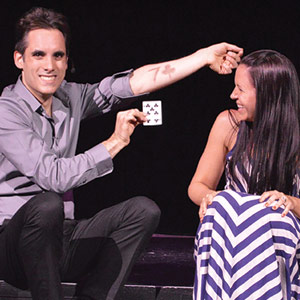 Magician Michael Grandinetti mystifies and astonishes audiences with his sleight of hand and mastery of illusion. But when he initially steps onto the stage, it's his smile that grabs the attention. "The first thing… that an audience notices is your smile; it's what really connects you as a person to them," Michael told an interviewer.
He attributes his audience-pleasing smile to several years of orthodontic treatment as a teenager to straighten misaligned teeth, plus a lifetime of good oral care. "I'm so thankful that I did it," he said about wearing orthodontic braces. "It was so beneficial. And… looking at the path I've chosen, it was life-changing."
Orthodontics — the dental subspecialty focused on treating malocclusions (literally "bad bites") — can indeed make life-changing improvements. Properly positioned teeth are integral to the aesthetics of any smile, and a smile that's pleasing to look at boosts confidence and self-esteem and makes a terrific first impression. Studies have even linked having an attractive smile with greater professional success.
There can also be functional benefits such as improved biting/chewing and speech, and reduced strain on jaw muscles and joints. Additionally, well-aligned teeth are easier to clean and less likely to trap food particles that can lead to decay.
The Science Behind the Magic
There are more options than ever for correcting bites, but all capitalize on the fact that teeth are suspended in individual jawbone sockets by elastic periodontal ligaments that enable them to move. Orthodontic appliances (commonly called braces or clear aligners) place light, controlled forces on teeth in a calculated fashion to move them into their new desired alignment.
The "gold standard" in orthodontic treatment remains the orthodontic band for posterior (back) teeth and the bonded bracket for front teeth. Thin, flexible wires threaded through the brackets create the light forces needed for repositioning. Traditionally the brackets have been made of metal, but for those concerned about the aesthetics, they can also be made out of a clear material. Lingual braces, which are bonded to the back of teeth instead of the front, are another less visible option. The most discrete appliance is the removable clear aligner, which consists of a progression of custom-made clear trays that reposition teeth incrementally.
How's that for a disappearing act?!
If you would like more information about orthodontic treatment please contact us or schedule an appointment for a consultation. You can also learn more about the subject by reading the Dear Doctor magazine article "The Magic of Orthodontics."