My Blog
Posts for: March, 2018
By Oral & Maxillofacial Surgery of the Lowcountry
March 28, 2018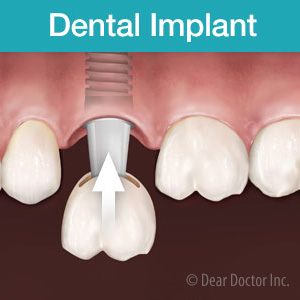 When it comes to replacing a missing tooth, you have several options, including a removable partial denture or a fixed bridge. But the premier choice is "the new kid on the block" at just over thirty years old: dental implants. Implants are by far the most popular tooth replacement choice among both patients and dentists.
But they also happen to be the most expensive option, at least initially. So the question is, why invest in dental implants over less costly choices?
Here are 3 reasons why implants could be well worth their price.
More Like a real tooth than other restorations. Implants can match the life-like appearance of any other replacement choice, often utilizing the same types of materials. But where they really excel is in function—how they perform while biting and chewing. This is because the dental implant's titanium post imbedded in the jawbone replaces the tooth root. No other dental restoration can do that—or perform better when comparing the resulting functionality.
Best long-term solution. As we mentioned before, the initial implant cost is typically higher than either dentures or bridges. But you should also consider their durability compared to other choices. It could be potentially much longer—possibly decades. This is because the titanium post creates an ultra-strong hold in the jawbone as bone cells naturally grow and adhere to this particular metal. The resulting hold can withstand the daily forces generated during eating and chewing. With proper care they might even last a lifetime, and actually cost you less in the long run over other choices.
Adaptable to other types of restoration. Implants have greater uses other than as individual tooth replacements. A few strategically placed implants can also be used to support removable dentures or a fixed bridge for multiple teeth or an entire dental arch. As the technology continues to advance, implants are helping to make other restoration options stronger, more stable and longer lasting—and adding more value to your investment.
If you would like more information on dental implants, please contact us or schedule an appointment for a consultation. You can also learn more about this topic by reading the Dear Doctor magazine article "Dental Implants 101."
By Oral & Maxillofacial Surgery of the Lowcountry
March 13, 2018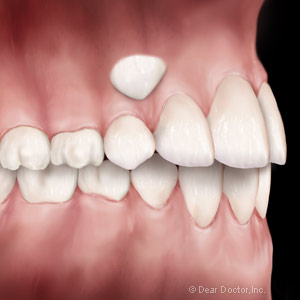 The final emergence of permanent teeth in late adolescence marks the end of a long process beginning in the womb with the formation of our primary or "baby" teeth. Permanent teeth form in a similar way as buds high in the jaw, continuing to grow until the primary teeth ahead of them fall away. The crowns of the new adult teeth eventually break through the gum tissue and emerge (erupt) into view.
At least, that's normally what should happen; sometimes, though, a tooth may only erupt partially or not at all, a condition known as impaction. The crown remains partially or fully submerged below the gum line, causing the tooth to press against other teeth, potentially damaging them. It can also make periodontal (gum) tissues adjacent to the area more susceptible to disease. Wisdom teeth are especially prone to this kind of impaction, to the extent they're often surgically removed (extracted) to avoid future problems to adjacent teeth or the bite.
Upper canines (the "eye teeth" normally located directly below the eyes) are also subject to impaction. But because of their highly visible position, extracting them could have an adverse impact on the patient's smile. In this case, we often attempt instead to expose and ultimately save the tooth.
Before taking any action, however, an orthodontic examination is conducted first to pinpoint the exact position of the impacted tooth and determine how that position might affect moving teeth into a more desired alignment. If we find the impacted canine is in a workable position, the next step is to surgically uncover the tooth from the gum tissue (a minor procedure usually performed by an oral surgeon or periodontist). Once exposed, an orthodontic bracket with a small attached gold chain is bonded to the tooth. The gums are then sutured back into place with the chain exposed and allowed to heal.
At some future point an orthodontist will attach the chain to orthodontic hardware that will pull the impacted tooth into proper position over several months. As a result, the upper canine becomes "un-impacted"; the dangers to surrounding teeth and tissues are also reduced. And, just as important, we can preserve the tooth and with orthodontics achieve an attractive, normal smile.
If you would like more information on the effects and treatment of impacted teeth, please contact us or schedule an appointment for a consultation. You can also learn more about this topic by reading the Dear Doctor magazine article "Exposing Impacted Canines."