My Blog
Posts for: April, 2018
By Oral & Maxillofacial Surgery of the Lowcountry
April 22, 2018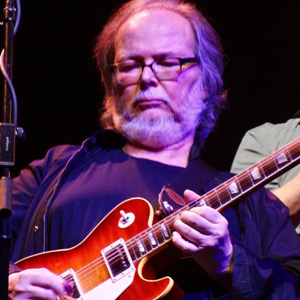 Fans of the legendary rock band Steely Dan received some sad news a few months ago: Co-founder Walter Becker died unexpectedly at the age of 67. The cause of his death was an aggressive form of esophageal cancer. This disease, which is related to oral cancer, may not get as much attention as some others. Yet Becker's name is the latest addition to the list of well-known people whose lives it has cut short—including actor Humphrey Bogart, writer Christopher Hitchens, and TV personality Richard Dawson.
As its name implies, esophageal cancer affects the esophagus: the long, hollow tube that joins the throat to the stomach. Solid and liquid foods taken into the mouth pass through this tube on their way through the digestive system. Worldwide, it is the sixth most common cause of cancer deaths.
Like oral cancer, esophageal cancer generally does not produce obvious symptoms in its early stages. As a result, by the time these diseases are discovered, both types of cancer are most often in their later stages, and often prove difficult to treat successfully. Another similarity is that dentists can play an important role in oral and esophageal cancer detection.
Many people see dentists more often than any other health care professionals—at recommended twice-yearly checkups, for example. During routine examinations, we check the mouth, tongue, neck and throat for possible signs of oral cancer. These may include lumps, swellings, discolorations, and other abnormalities—which, fortunately, are most often harmless. Other symptoms, including persistent coughing or hoarseness, difficulty swallowing, and unexplained weight loss, are common to both oral and esophageal cancer. Chest pain, worsening heartburn or indigestion and gastroesophageal reflux disease (GERD) can also alert us to the possibility of esophageal cancer.
Cancer may be a scary subject—but early detection and treatment can offer many people the best possible outcome. If you have questions about oral or esophageal cancer, call our office or schedule a consultation. You can learn more in the Dear Doctor magazine article "Oral Cancer."
By Oral & Maxillofacial Surgery of the Lowcountry
April 12, 2018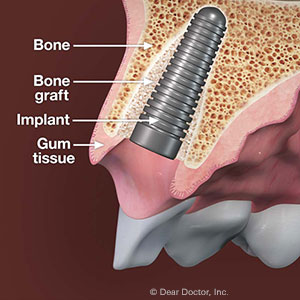 Dental implants are considered the best tooth replacement option available. An implant replaces the root of a tooth and allows for the replacement of the crown via attachments or abutments. They not only look like a real tooth, they function like one too.
Implants, though, for some are a significant investment and may be well beyond a person's financial means if they've experienced a sudden tooth loss. For that reason, many opt for a less expensive tooth replacement option like a removable partial denture.
Later when they can afford it, a person might consider an implant. But this could pose a complication. When a tooth is missing for some time, the underlying bone doesn't rejuvenate normally because it no longer receives stimulation from the tooth. Over time, the amount of bone may diminish. Restorations like dentures can't stop this bone loss and actually aggravates it.
For proper positioning, an implant requires a certain amount of bone volume. So, it's quite possible when the time comes to replace the old restoration with an implant that there may not be enough bone available.
We may be able to overcome this bone loss with bone grafting and regeneration. A specialist such as a periodontist or oral surgeon accesses the area surgically and inserts bone graft material, usually processed material that's completely safe. Properly placed, the bone graft serves as a scaffold that, along with growth stimulators, encourages bone cells to grow.
When the bone grafting has healed enough, we're then able to place the implant. Once imbedded in the bone, one of the implant's unique qualities comes into play. The imbedded post is made of the metal titanium, which is not only bio-compatible with body tissues, it also has an affinity with bone. Bone cells will easily grow and adhere to the implant surface. This further boosts bone growth in the area and strengthens the implant's hold.
These extra procedures to build back lost bone do add to the cost and time for installing an implant. But if you're ready for a more permanent restoration for a missing tooth — not to mention better bone health — the extra time and money will be well worth it.
If you would like more information on dental implants, please contact us or schedule an appointment for a consultation.